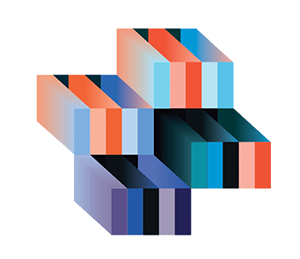 This article appeared as "Fueled by Community and Purpose" in the Winter 2023 issue of Independent School.

Disruption. Black swan event. Priorities. Pivot. If you've led a school over the past three years, you've probably used these terms more times than you can count. The COVID-19 pandemic made all of us take a hard look at what is key to our mission, vision, and values, and it's no exaggeration to say that most of us were not drawing heavily from our five-year strategic plan.
Strategy was, of course, part and parcel of the successful adaptations that independent schools across the country made in the face of COVID's myriad challenges. We kept our students engaged and learning because our institutions had the autonomy and fierce determination to respond nimbly and intentionally to an unanticipated crisis. We didn't lose sight of our schools' shared sense of community and purpose, even in the face of a once-in-a-century pandemic. Community and purpose, after all, are at the heart of the very best strategy.
In the spring of 2019, as head of The Orchard School (IN), I attended one of the first NAIS Strategy Lab sessions with members of my senior leadership team. It was an important time away from the office to focus on the core principles that distinguish our school and to identify opportunities to innovate and lead. That work was key to clarifying the forces that were acting on our school's "NowTown" (a school's current reality) and the "jobs" that parents in our community were hiring us to do. I had no idea at the time that I'd draw on those same insights a year later when we pivoted to remote learning in March 2020.
Fast forward to the summer of 2021: After a year in which our students learned almost entirely in person thanks to extraordinarily resourceful faculty and staff members and efficiently implemented facilities and campus upgrades, we decided that we would not hit pause on our pre-pandemic timeline for strategic planning. We had plenty of reasons to wait, but it also was evident that our recent experiences had brought clarity to our work and our community. We jumped at the chance to engage in a communitywide process where we could hear multiple voices and perspectives as we dreamed about our future.
The true gift is that our future is grounded in our past. This year, our school is celebrating its 100th anniversary, and it's a milestone that is both inspiring and humbling. The Orchard School's centennial demonstrates the enduring impact of our founding mothers on generations of students. Their vision and courage were unfailing through profound national challenges. The founding year, 1922, bore the same imprint of a global pandemic, racial injustice, economic crisis, and monumental social changes and upheavals. In response, nine persistent women established our school, and their strategic vision, surely sharpened by crises, has endured. I have no doubt that what they considered commonsensical at the time (Of course learning in and about the outdoors is best for children! Students learn best and thrive when they make and do! We must be of service to our broader community!) are the same things that served us well during the pandemic and set our school on a strategic course that has held us in good stead for generations.
Beyond the Horizon
Last year, on the eve of our centennial, we took a leap of faith, lifting our heads up and looking beyond the horizon. That metaphor had at times felt quite literal the preceding year. The attention we paid to every detail of our students' days; the endless questions we asked to ensure the health and safety of students, faculty, and staff; the constant review and interpretation of public health information; the fielding of questions for which no one had definitive answers—everything was harder and took much longer than I had ever experienced in my nearly 25 years in education. I was grateful for those rare and fleeting moments when I could carve out time to plan for a future beyond daily contact tracing and anxiously awaiting the latest guidance for schools from the Centers for Disease Control and Prevention.
We decided to find a partner to help us with our post-pandemic strategic planning, and the search was more straightforward than I had anticipated, mostly because I knew what I didn't want: top-down processes that were largely survey-driven and conducted from afar. After more than a year of social distancing and the disruption of cherished school gatherings, our community was eager to connect and plan for the future. The process is just as important as the outcome, and it's the head of school's responsibility to create the conditions for all stakeholders to listen, learn, and participate.
The firm we selected, Leadership + Design, agreed with that philosophy and took the time to learn about the culture of our school. We began our process by conducting empathy interviews, one-on-one conversations intended to draw out specific experiences to help uncover unacknowledged needs, with past and present members of our school community. Every step of the way, we focused on how to ask bigger questions of ourselves and others. That is at the heart of designing a strategy that will serve as a reliable compass over time, even in the face of challenges. For example, targeted questions about planning for the needs of students in the near and long term became, "What program might we build to meet the future needs of students as the preeminent regional leader in progressive education?" Queries about the best way to deliver a progressive educational program became, "What program would we build if we were future-focused, progressive, and uniquely Orchard?" Strategies that will propel a school's mission well into the future identify those just-over-the-horizon aspirations, not just a series of tactics that speak to today's challenges.
This practice of asking bigger questions yielded high-level strategic priorities that reflected our shared sense of community and purpose. Early in the empathy interviews, we heard from community members that increasing both salaries for teachers and affordability for families were common goals for the near- and long-term future. Maintaining and creating spaces for teaching and learning that were aligned with our program objectives as a progressive school was also a key priority. Whereas past strategic plans had captured similar sentiments, they were largely siloed from each other—articulated as different objectives and not connected in a way that reflected the community as a whole. Throughout the process we were able to ask bigger questions; tie outcomes for students, faculty, and families together; and recognize that our people and our places are integrally connected.
As a result, one of our four strategic priorities became Investing in People and Places, with initiatives that include:
investing in well-researched strategies to make an education affordable for more families, including slowing tuition growth over time;
designing faculty and staff compensation packages that prioritize choice and value;
building a culture of sharing innovation, growth, and expertise in service to our mission;
exploring opportunities to expand the reach beyond our current curriculum and campus; and
generating alternative revenue outside of tuition and fundraising.
This was the difference between strategic planning, as many of us had experienced it in the past, and designing strategy. The Investing in People and Places priority reflects our shared sense of community and purpose, and the initiatives we pursue as a result do not prioritize one stakeholder group over another. "A rising tide lifts all boats" is an apt analogy for designing school strategy, and I anticipate that will remain true well into the future.
The Next 100 Years
Kurt Vonnegut, an Orchard School alumnus, wrote to a former classmate more than 50 years ago, "How could anybody at Orchard ever forget anybody else at Orchard?" I think about that a lot these days, especially as I reflect on the more than 5,500 alumni who are the greatest measure of our school's success. Surely, it speaks to the close relationships among students, teachers, and families, but it also reminds me that we foster and grow community year after year and plant the seeds for future generations to build on our work. I hope in years to come that members of our school community will look back and know that we did not forget the responsibilities and opportunities that we owed them.
As I think about designing the strategy that our school will need to propel us through the next 100 years, I am reminded of the so-called "Eisenhower Principle," reflected in an address by President Dwight D. Eisenhower in 1954: "I have two kinds of problems: the urgent and the important. The urgent are not important, and the important are never urgent." School leaders have always struggled to prioritize time for the problems that are important, and most assuredly, we will never have a shortage of urgent problems. No school leader, no matter their resources, has ever thought they had enough time, people, or money to do the critically important work of designing a strategy that is both adaptive and visionary.
My advice: Just do it; take the leap. An effective, student-centered response to COVID-19 was and remains urgent. But now is the time to engage in thoughtful strategic planning that is much more than a list of tactics and timelines. You may be laying the groundwork your school will need for the next black swan event.