This schedule will be updated and is subject to change. All times listed are Central Time.
General Sessions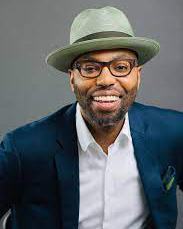 Christopher Emdin
Saturday, December 02, 11:30 AM–12:45 PM CT
Award-winning author, professor, and creator of the #HipHopEd social media movement.
Christopher Emdin is the Robert A. Naslund Endowed Chair in Curriculum Theory and professor of education at the University of Southern California (USC). He also serves as director of youth engagement and community partnerships at the USC Race and Equity Center and as scholar/griot in residence at Lincoln Center for the Performing Arts.

Previously Emdin served as associate director of the Institute for Urban and Minority Education and director of the Science Education program at Teachers College, Columbia University. An alumni fellow at the Hip-Hop Archive & Research Institute at the Hutchins Center at Harvard University, he was STEAM Ambassador for the U.S. Department of State and Minorities in Energy Ambassador for the U.S. Department of Energy.

Emdin holds a Ph.D. in urban education with a concentration in mathematics, science, and technology; master's degrees in both natural sciences and education; and bachelor's degrees in physical anthropology, biology, and chemistry.

He is the creator of the #HipHopEd social media movement, Science Genius BATTLES (Bringing Attention to Transforming Teaching, Learning, and Engagement in Science), and the CREate Accelerator. Time magazine recently named Emdin one of the 27 people bridging divides in the United States and The Root included him on The Root 100 list of the most influential African Americans.

He is the author of numerous award-winning books, including Urban Science Education for the Hip-Hop Generation and The New York Times bestseller For White Folks Who Teach in the Hood and the Rest of Y'all Too. His latest books are Ratchetdemic: Reimagining Academic Excellence and STEM, STEAM, Make, Dream.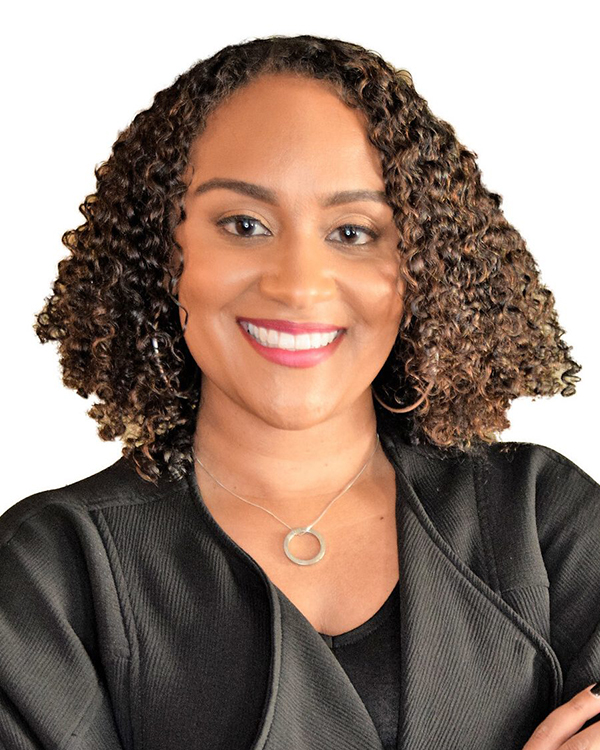 Gholnecsar (Gholdy) Muhammad
Thursday, November 30, 8:15–9:45 AM CT
Author and professor who studies Black historical excellence in education.
Gholnecsar (Gholdy) Muhammad is an associate professor of literacy, language, and culture at the University of Illinois Chicago. She has previously served as a classroom teacher, literacy specialist, school district administrator, curriculum director, and school board president. Muhammad studies Black historical excellence in education, intending to reframe curriculum and instruction today.
Her scholarship has appeared in leading academic journals and books and she has received numerous awards from national organizations and universities. Muhammad is the author of the best-selling book,
Cultivating Genius: An Equity Model for Culturally and Historically Responsive Literacy
, and co-author of
Black Girls' Literacies: Transforming Lives and Literacy Practices (Expanding Literacies in Education)
. Her Culturally and Historically Responsive Education Model has been adopted by thousands of schools and districts across the United States and Canada.
In 2022,
Education Next
named Muhammad among the top 1% Edu-Scholar Public Influencers for her impact on policy and practice. The American Educational Research Association honored her with its Division K Early Career Award and the National Council of Teachers of English presented her with the 2021 NCTE Outstanding Elementary Educator in the English Language Arts.
Muhammad has led a federal grant with the United States Department of Education to study culturally and historically responsive literacy in STEM classrooms. Her newest book,
Unearthing Joy
, is the sequel to
Cultivating Genius
and provides a practical guide for putting culturally and historically responsive education into curricular practice.
Sponsored by StratéGenius
Simon Tam
Thursday, November 30, 5:15-6:30 PM CT
Author, musician, and activist.
Simon Tam may be best known for winning a landmark case (Matal v. Tam) at the Supreme Court of the United States in 2017. His memoir, Slanted: How an Asian American Troublemaker Took on the Supreme Court, was named One of the Best Books on the Constitution of All Time by BookAuthority and won an award for Best Autobiography/Memoir from the Independent Publisher Book Awards.

The New York Times, The Washington Post, Rolling Stone, NPR, and The Daily Show with Trevor Noah have featured Tam's work in arts and activism. He is the founder and bassist of The Slants, one of the first all-Asian American dance rock bands in the world. Tam also co-founded The Slants Foundation, a nonprofit pushing the boundaries of what is possible for arts, activism, and civic engagement.

Keynoting thousands of events across four continents, he holds a world record for TEDx stage appearances and coaches numerous TED presenters. Tam regularly consults world leaders and major organizations on policies related to equity, diversity, and inclusion. In 2016, he joined President Barack Obama, George Takei, Jeremy Lin, and other celebrities in the #ActToChange campaign to fight bullying. Tam has worked with Jay Z, Killer Mike, and Chance the Rapper on legislative efforts to protect artistic expression.

Tam believes that apathy is not compatible with love. His passion for ideas that combine the arts and activism is evident in all of his work, from his music to his writing. He works to change the culture by transforming systems with an equity framework, all while holding down harmony and rhythm on the bass guitar.
Lacey Schwartz Delgado
Friday, December 01, 9:45-11:15 AM CT
Filmmaker and producer will illustrate how we can use storytelling to reclaim our sense of self and bridge societal divides.
Lacey Schwartz Delgado is an Emmy-nominated and award-winning producer, writer, director, and outreach strategist who draws on her interdisciplinary background to create compelling stories that span documentary and fiction. She is the co-founder of the multimedia production company Truth Aid Media; she also works with innovative organizations and brands to effect change on personal, familial, institutional, and societal levels. Across 40 different countries and spanning topics from human rights to wage transparency, Schwartz Delgado turns research into story, then story into action, to rewrite the normative narrative. She believes that storytelling is one of the most powerful tools we can use to reclaim our sense of self and bridge societal divides.
An extraordinary storyteller and sought-after speaker, Schwartz Delgado challenges us to engage with each other and the world through the lens of authenticity and transparency. Best known for writing, directing, and producing the internationally recognized personal documentary,
Little White Lie
, a story about uncovering secrets and coming to terms with your identity, she was also the executive producer of the narrative film
Difret
, the first film to win audience awards at both the Sundance and Berlin film festivals. Schwartz Delgado hosted, directed, and produced BET's
Black X Jewish
, a 30-minute special presented by BET and Content for Change examining the connections between antisemitism and racism and how Black and Jewish communities in America can come together to combat hate.
Schwartz Delgado holds a BA from Georgetown University and a JD from Harvard University. A member of the New York State Bar and the Second Lady of New York, she lives in Rhinebeck with her husband, Lieutenant Governor Antonio Delgado, and their twin sons, Maxwell and Coltrane.
Sponsored by Carney, Sandoe & Associates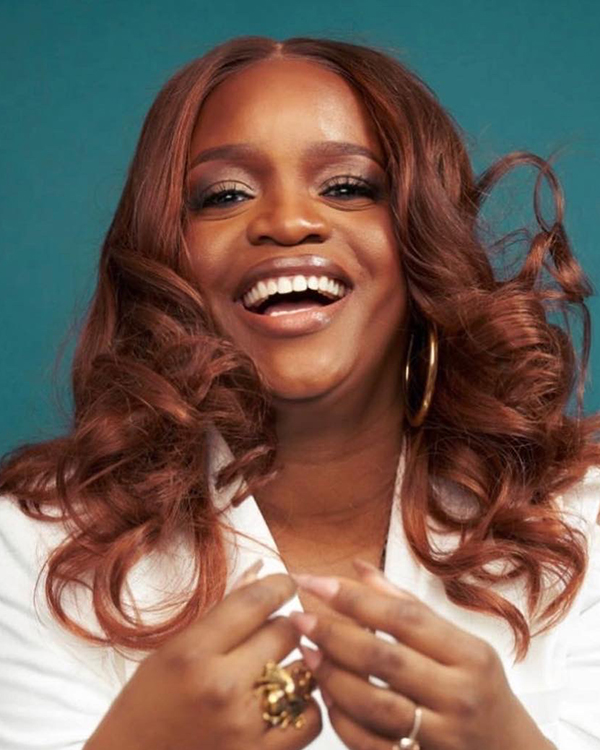 Brittany Packnett Cunningham
Friday, December 01, 1:45-3:15 PM CT
Social Justice Summit speaker is an activist, educator, and writer.
An activist, educator, and writer leading at the intersection of culture, justice, and policy, Brittany Packnett Cunningham serves as vice president of social impact at BET, an NBC News political analyst, and host of
UNDISTRACTED
, an intersectional news and justice podcast. She is also the founder and principal of Love & Power Works, a full-service social-impact and equity agency.
Packnett Cunningham is the former co-host of iHeart Radio's Best Political Podcast of 2019,
Pod Save the People
. Her TED Talk on confidence has been translated into 22 languages and garnered over 7 million views worldwide, making it one of the top 10 most popular TED Talks of 2019. Her debut book,
We Are Like Those Who Dream: Black Women Speak
, is forthcoming.
A former elementary school teacher, education executive, policy advisor, and nonprofit leader, Packnett Cunningham has held top roles at Teach for America, worked as a Congressional legislative aide, and served as a three-time fellow at Harvard's Institute of Politics, leveraging her broad skill set on wide-ranging justice issues from public education to racial justice. She was a member of President Barack Obama's 21st Century Policing Task Force and the Ferguson Commission, helping lead the country and her community through change during times of tumult.
Packnett Cunningham has graced the covers of
British Vogue
and
Essence
, made the list of
Time
's 12 New Faces of Black Leadership, and been honored by BET, Beyonce.com,
Politico
,
Marie Claire
, The Trayvon Martin Foundation, National Urban League, Higher Heights, and more. She mentors frequently and serves on the Gucci Changemakers Council, Sephora Equity Council, and Children's Defense Fund Action Council. She lives in the Washington, DC, area with her husband, Reginald, an artist and photographer, and their son, the light of their lives.
Sponsored by Educator's Ally
Featured Speaker Sessions
Sonny Singh
Thursday, November 30, 1:45 PM-3:00 PM CT
Social justice educator, activist, and musician will talk about anti-oppression, racial equity, faith, and justice issues as he captivates us with music and creativity.
Sonny Singh is a social justice educator, activist, and musician based in Brooklyn, New York, with more than two decades of experience giving talks and facilitating trainings on anti-oppression, racial equity, and faith and justice issues. His pedagogical approach centers reflection, honest dialogue, and critical systemic analysis, while often tying in music and creativity.

Singh has been active in movements for social and economic justice since he was a teenager and worked as a labor and community organizer in his 20s. He earned his master's in social justice education from the University of Massachusetts at Amherst, where he studied and practiced the art of using education as a tool for liberation.
The Huffington Post; India Abroad; Colorlines; Left Turn; Asian American Literary Review; Race, Class, and Gender in the United States (9th Edition); and Open City Magazine have published his writing on racial politics, Sikhs in America, Islamophobia, and other topics. He was a 2014–2015 Open City Fellow for the Asian American Writers' Workshop.

Currently a board member of TakeRoot Justice, Singh is a protagonist in the PBS/WORLD Channel award-winning documentary From Here, which tells his story along with that of three other children of immigrants challenging xenophobia and redefining belonging through their art and activism.

Musically, he is best known as an original member and trumpet player and singer in the bhangra brass sensation Red Baraat. As a child of immigrant parents, Singh made his musical debut singing Sikh devotional music in gurdwaras (Sikh houses of worship).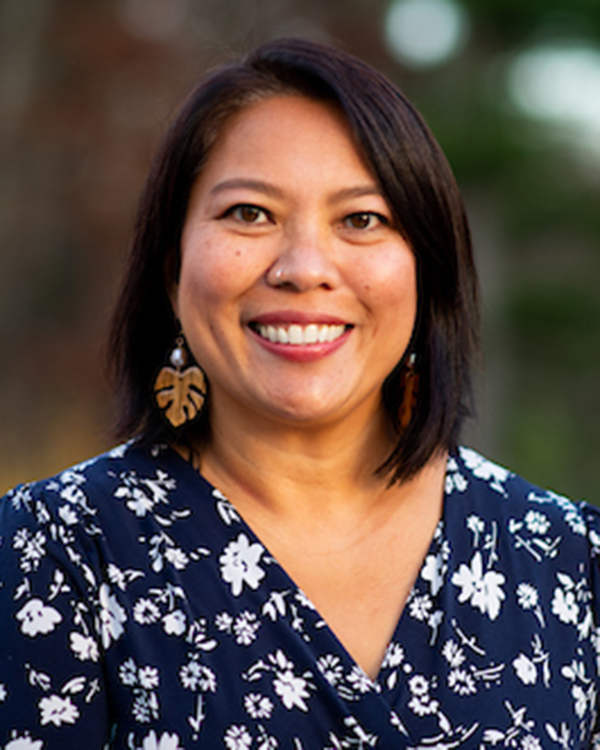 Liza Talusan
Friday, December 01, 8:15-9:30 AM CT
Educator, leadership coach, and author, will reveal how an identity-conscious practice can work in our schools.
An educator, strategic change partner, writer, leadership coach, and parent, Liza Talusan has more than 25 years of experience in PK-20 education and organizational leadership. She adeptly facilitates conversations about diversity, anti-racism, bias, privilege, and power. Talusan empowers individuals to create more inclusive organizations, environments, communities, and teams by centering values, strengths, and vision. She firmly believes that building the habits and skills for identity work helps us to enhance curiosity, connection, collaboration, and community.

Her scholarship has been published in peer-reviewed journals, edited book collections, and online platforms and featured in podcasts and interviews related to leadership and identity. Talusan serves in several national organizations focused on education and equity. She has consulted with more than 350 schools, organizations, and corporations across the country.

In addition to her work at the national level with corporations, nonprofit organizations, and schools, Talusan serves as a faculty member in the Department of Educational Leadership at the University of Massachusetts Boston, where she teaches in both the master's and doctoral programs. Solution Tree Press published her recent book, The Identity Conscious Educator: Building Habits and Skills for More Inclusive Schools, which earned a Gold Medal from the IPPY Awards in 2023.

Talusan's session will address what it means, in 2023, to build an identity-conscious practice that focuses on curiosity, collaboration, critical thinking, compassion, and community. She will share insights into navigating both the patience and urgency to address issues of identity in our schools and leadership.