Available September 14
Complexity deserves an improvised response. In the wake of more than a year of uncertainty, our impulses may be to more tightly control and script the experience of school. But what opportunities might reveal themselves if we instead learn to let go and apply the principles of improvisation to leading our communities? With greater flexibility and a spirit of possibility, can we use this moment to imagine School 2.0?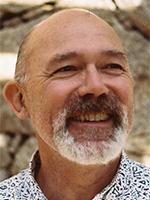 Structure is, and always has been, an important element of school. We create systems, benchmarks, routines, schedules, and ways of "doing school" that allow us to measure and define the learning process. But we know that too much structure can have its downsides, sometimes sapping creativity, joy, and inspiration from the experience of school. How can school leaders create the right amount of structure to support emerging agency while giving space for new ideas? And how can we learn to view challenges or setbacks as new possibilities instead of disruptions? Author, co-founder of the online learning space Yellow, and associate fellow at Oxford's Saïd Business School Rob Poynton joins New View EDU to share how improvisation can be a game-changer for school leaders.



In this episode, hosts Tim Fish and Lisa Kay Solomon chat with Rob about how schools can become more

Yellow—or in other words, how the same thoughtful, seemingly loosely structured approaches to learning and discovery Rob has designed in his online learning space might be adapted to K-12 schools. Leading from the insight that improvisation is actually a discipline with its own set of guidelines and practices, Rob shares the deliberate process behind making choices that set the stage for deeper learning and relationship-building in a classroom. This starts with how entering a room, greeting students, or placing chairs in different locations can all have startling effects on class behavior. Exploring the idea that a longstanding standardized approach to education is poised to give way to something new and different, he encourages school leaders to view improvisation not as a last resort in difficult circumstances, but a daily practice that can be incorporated into this new vision of what school can become.



What, and who, is education for? What's the necessary and healthy tension between structure and discipline, and freedom and creativity? If both are needed in our schools, how can we learn to constantly adapt to the right levels to allow our communities to grow and thrive? And how can we use challenges as springboards to new possibilities—moving from a problem-solving mindset to one that acknowledges that not all problems can be solved, but all problems can lead to potential growth? Rob reminds us that we can't plan for every outcome, control every circumstance, resolve every challenge, or fill every moment. Instead, he urges school leaders to lean into the power of pause, let go of the need for certainty, and invite every member of their communities to join them in co-creative action as they reimagine what the next version of school could be.




Key Questions
Some of the key questions Tim and Lisa explore in this interview include:
How can school leaders set up environments that reflect where they want to go, not just where they've always been?

What is the value and power of "pause," and how is intentionally pausing part of good leadership practice?

How can we learn to reframe challenges and concerns, such as worry over possible "learning loss," with a spirit of possibility? How can we learn to approach problems not correctively, but creatively?

What does it look like to invite others to co-create a community of learning?

How can we become more willing and able to support risk-taking in our schools?
Episode Highlights
"You know, so if you take that last piece of practice, use everything, one of my favorite ways to think about that is to reframe any shortage, shortcoming, error, or mistake as an offer. And this is really important. It's not about being Pollyannaish and saying, oh, it's all lovely, it's not about that at all. It's about being much more pragmatic and saying, OK, this has just been canceled or we don't have the budget or there's no time.How can we use the fact that there is no time?" (10:50)

"You know, in improvisation, it's not true that we don't prepare. We don't plan in a detailed, detailed kind of micromanaging anticipatory way, but we do a huge amount of a different kind of preparation. We prepare for a territory, not a path, if you will." (26:50)

"Sometimes we forget that the decisions or choices we make about where to put our attention have what I would call an energetic cost. And so if you choose to spend your time focusing on those things you shouldn't do, and that you have to avoid for compliance, and we all understand how important that is and you obviously can't, you know, you can't shirk that, but if all your energy, and if the mood that accompanies it goes on that, the energetic cost is ... you know, we're all now so exhausted and tired and neurotic and paranoid that, that nobody's going to dare suggest something new or different, or let alone outlandish or playful or crazy." (32:36)

"There are costs attached to safety. I know that sounds completely weird, but, you know, there's a lovely quote from Keith Johnston, who's a guru in the improv theater world, but this one is so deeply relevant to all walks of life, particularly teaching and education. 'Those few people who say yes are rewarded by the adventures they have. Those people who say no are rewarded by the security they attain. Unfortunately, there are more no sayers than yes sayers.'" (34:21)

"Pause is not the opposite of action. It's part of action. So pausing is not stopping. It's not surrendering. Pauses enable people to act more effectively more quickly. If you never pause, pause will be forced upon you." (40:15)
Resource List
Rob's Website: Learn more about Rob and his unique approach to using improvisational theater to improve leadership practices.
Yellow: Check out Rob's online learning space, offering "generative and re-generative learning journeys for the real world."
Do Pause: Rob's most recent book explores the power of pause in life and leadership.
Do Improvise: Rob's foundational work on how the practice of improvisation can benefit all disciplines.
Full Transcript
Key Takeaways
About Our Guest

Robert Poynton is the founder of

Yellow learning, an online space for regenerative learning, and author of Do Pause and Do Improvise.



He lives in rural Spain, in a remote, off-grid house, and is a co-founder of On Your Feet— a consultancy based in Portland, Oregon. He is also an associate fellow of the Saïd Business School at the University of Oxford, where he works on Leadership Programmes, using improv theater as a tool to explore complexity.





Rob believes in playing around with things (and people) rather than trying to control them, and is fascinated by the power of place and the absurdity of human attempts to control ourselves, other people, and things around us.