This schedule will be updated and is subject to change. All times listed are Central Time.
General Sessions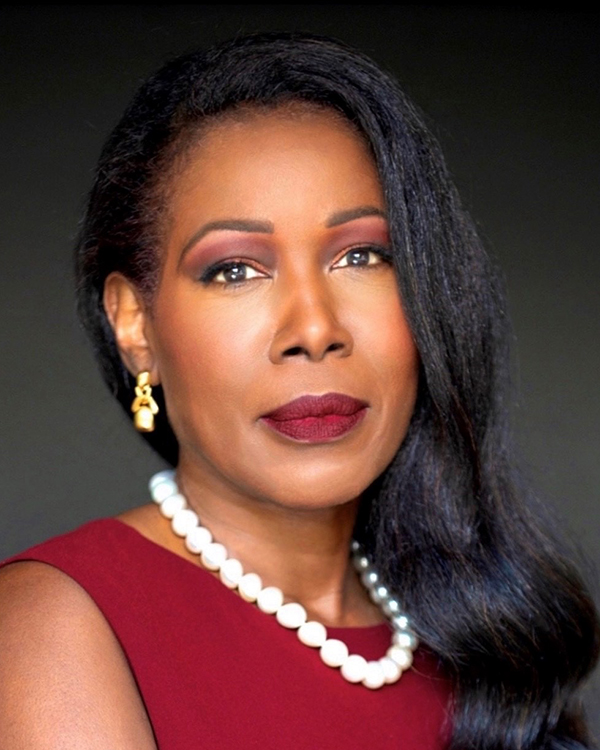 Isabel Wilkerson
Friday, March 01, 3:15–4:30 PM CT
Pulitzer Prize-winning author and gifted storyteller will captivate us with the universal human story of migration and the enduring search for the American dream.
Isabel Wilkerson has become an impassioned voice for demonstrating how history can help us understand ourselves, our country, and our current era of upheaval. In her writing Wilkerson brings the invisible and the marginalized into the light and into our hearts. In her lectures she explores with authority the need to reconcile America's karmic racial inheritance—a notion she has expressed in her widely shared op-ed essays in The New York Times.

Wilkerson tells the universal story of migration and the enduring search for the American dream, the origins of our shared commonality. She draws a direct link between the leaderless revolution known as the Great Migration and the protest movements for social justice today, both of them responses to unacknowledged and unaddressed history.

Her award-winning book, The Warmth of Other Suns, tells the true story of three people among the six million who made the decision of their lives during the Great Migration, a watershed in American history. Wilkerson spent 15 years working on Warmth, interviewing more than 1,200 people to tell what she calls one of the greatest underreported stories of the 20th century. It became a New York Times and national bestseller and in 2019, TIME magazine named it one of the 10 Best Nonfiction Books of the 2010s Decade.

Her latest book, Caste: The Origins of our Discontents, examines the unspoken caste system that has shaped America and shows how a hierarchy of social divisions still defines our lives today. Wilkerson won the Pulitzer Prize for her work as Chicago bureau chief of The New York Times in 1994, making her the first Black woman in the history of American journalism to win a Pulitzer Prize and the first African American to win for individual reporting in the history of American journalism.
Nita Farahany
Thursday, February 29, 3:30-4:30 PM CT
Author, legal scholar, and ethicist will lead us on an optimistic but cautionary tour through the future of AI programs like ChatGPT and neurotechnology.
Imagine a world where employers can see into their workers' brains; where your thoughts can be tracked through artificial intelligence (AI); and where you can peer into your own mind to cure addictions. All of this is possible today, thanks to the merging of AI and neuroscience. Legal scholar, ethicist, and author of The Battle for Your Brain, Nita Farahany offers us a much-needed map to navigate this fast-changing technological landscape. As the Robinson O. Everett Distinguished Professor of Law & Philosophy and founding director of the Duke Initiative for Science & Society, she spearheads research on futurism, law, and ethical implications of emerging technologies for society—offering a roadmap for cognitive freedom in our increasingly interconnected world.

How do we avoid the dangers of lost privacy and rights while taking advantage of the unprecedented opportunities? With the rapid advance of wearable neurotech and generative AI (think ChatGPT), we face important ethical questions about privacy, human rights, equity—and even what it means to be human. "We are at a pivotal moment in human history, in which control of our brains can be enhanced or lost," she says.

Farahany argues that these technologies also offer an opportunity to transform how we learn, work, and live. Join this optimistic, but cautionary, tour through the future of AI programs, like ChatGPT, and neurotechnology. If we want to make the most out of AI and neurotech, transparency is vital.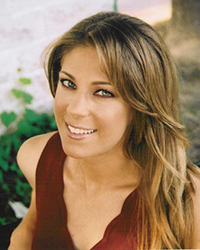 Alexandra Robbins
Friday, March 01, 9:15-10:30 AM CT
Investigative reporter and bestselling author will reveal what she learned from spending a year investigating the challenges of the teaching profession.
The author of five New York Times bestselling books, Alexandra Robbins is an investigative reporter who received the prestigious John Bartlow Martin Award for Public Interest Magazine Journalism presented by the Medill School of Journalism. In 2022, the Montgomery County Board of Education in Maryland honored Robbins for Distinguished Service to Public Education.
Her bestselling books include The Overachievers; The Nurses: A Year of Secrets, Drama, and Miracles with the Heroes of the Hospital; and The Geeks Shall Inherit the Earth. Her latest book, The Teachers: A Year Inside America's Most Vulnerable, Important Profession, is described as "a remarkable piece of storytelling… with extraordinary reporting."
Once hailed by the press as "One of, if not the most, widely read journalists under age 35" and "an excellent stylist and a first-rate mind," Robbins has written for multiple publications, including The New York Times, The New Yorker, The Wall Street Journal, Vanity Fair, The Washington Post, Forbes, and The Atlantic. She has appeared on national television shows such as 60 Minutes, The Today Show, CBS Mornings, Oprah, The View, and The Colbert Report and has served as an on-air expert on hundreds of other shows on dozens of networks.
Robbins is a past recipient of the Heartsongs Award for "Contributions to the mental health of children and young adults." She is also the winner of the Best Single Article of the Year award (Media Industry News); an Exceptional Merit in Media Award (National Women's Political Caucus); the Donald Robinson Memorial Award for Investigative Journalism; the June Roth Award for Medical Journalism; and the Robert D.G. Lewis Watchdog Award (the Society of Professional Journalists Washington, DC Chapter's highest journalistic award). Robbins is also a finalist for the Gerald Loeb Awards for Distinguished Business and Financial Journalism.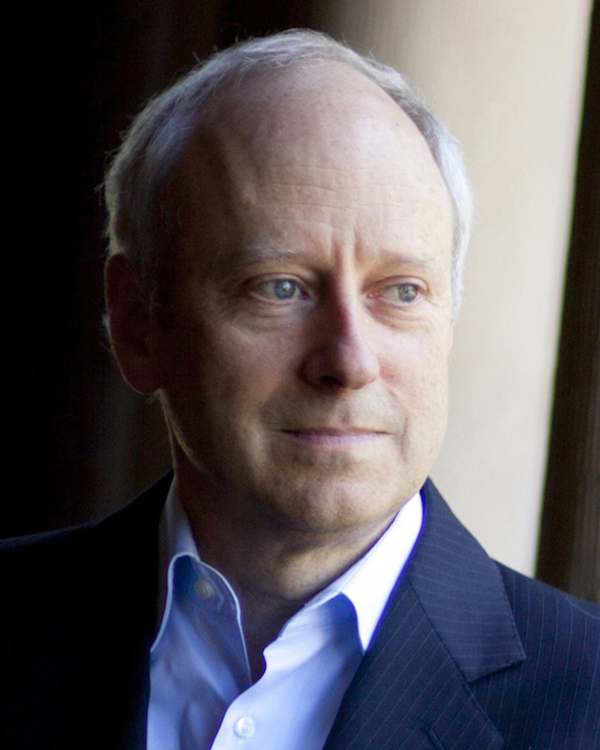 Michael Sandel
Thursday, February 29, 9:15-10:45 AM CT
Political philosophy professor at Harvard will explore the concept of justice in today's world.
Michael Sandel teaches political philosophy at Harvard University. His writings on justice, ethics, democracy, and markets have been translated into 27 languages. The course he created, Justice, is the first Harvard course made freely available online and on television. It has been viewed by tens of millions of people around the world, including in China, where Sandel was named the "most influential foreign figure of the year" by China Newsweek.
Sandel's books tackle the most vexing moral and civic questions of our time through the lens of political theory. They include What Money Can't Buy: The Moral Limits of Markets; Justice: What's the Right Thing to Do?; The Case Against Perfection: Ethics in the Age of Genetic Engineering; Public Philosophy: Essays on Morality in Politics; Democracy's Discontent: America in Search of a Public Philosophy; and Liberalism and the Limits of Justice.
Sandel has sought to extend the methods of critical questioning, discussion, and argument beyond the academy. His BBC Radio 4 series, The Public Philosopher, explores the ideas behind the headlines with audiences around the world. In Japan, his series on ethics for NHK, Japan's national television network, convened students from China, Japan, and South Korea to discuss whether moral responsibility for historic wrongs extends across generations.
Sandel has pioneered the use of new technology to promote global public discourse. In a new BBC series, The Global Philosopher, Sandel leads video-linked discussions with participants from over 30 countries on the ethical aspects of issues such as immigration and climate change.
Featured Speaker Session
Jennifer Wallace
Thursday, February 29, 11:00 AM-12:00 PM CT
Award-winning journalist, author, and TV commentator will discuss how achievement culture can turn toxic—and what we can do about it.
Jennifer Wallace is an award-winning journalist and author of Never Enough: When Achievement Culture Becomes Toxic—And What We Can Do About It (Portfolio Books). A frequent contributor to The Wall Street Journal and The Washington Post, she appears on television to discuss her articles and other hot topics in the news. She regularly speaks on important topics such as raising healthy, joyful achievers in a hyper-competitive world.

After Harvard College graduated her, Wallace began her career in television at "60 Minutes," where she worked as a journalist for many years and was part of a team that won The Robert F. Kennedy Awards for Excellence in Journalism. She is a journalism fellow at The Center for Parent and Teen Communication at the Children's Hospital of Philadelphia.

She serves on the board of the Coalition for the Homeless in New York City, where she lives with her husband and their three children.