Available August 31
What does it mean to be a citizen of this world, of our community, and of our future? What does "citizen" mean, anyway? And what is the role of schools in growing citizens—or what should it be?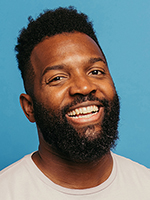 The current reality facing schools is one of rapidly changing social and political conditions that affect educators, students, and communities as a whole. Whether it's a question of how personal choices impact collective health, or finding the right balance in helping a school community process and respond to current events, school leaders are grappling with the role of educators in teaching citizen behavior in the classroom. Does our current "civics" curriculum go far enough in helping students identify ways they can become engaged members of a thriving society? Or is "civics" just the tip of the iceberg, leaving the larger topics of developing personal agency and community engagement unexplored in our schools?



In this episode, Tim Fish and Lisa Kay Solomon are joined by Baratunde Thurston, award-winning writer, activist, comedian, and host of the podcast

How to Citizen With Baratunde. Together, they explore the idea of changing our mindset about the word "citizen," from engaging with it as a noun to treating it as a verb—a set of guiding principles that can be translated into actions each person can take to contribute to society. Rather than thinking about "citizen" as describing where someone is from, Baratunde argues that we should think about it as describing how people behave as members of a community, and that schools should take an active role in helping students develop proactive citizen behaviors that will serve them, and their communities, well.



Baratunde shares his "four pillars" of

How to Citizen, as well as personal stories about how his experiences as a student at an independent school shaped his own worldview and citizen behaviors. He also explores ideas about the different ways in which school leaders, educators, and students can understand the concept of power and how both individuals and institutions can exercise power effectively. Lisa, Tim, and Baratunde delve together into questions about how schools can create environments that encourage students to clarify their own perspectives, engage in respectful debate, and find ways to participate in creating the change they want to see in their communities.


Key Questions
Some of the key questions Tim and Lisa explore in this interview about growing citizens and developing thriving citizen behaviors at school include:
How does teaching students "how to citizen" fit into our broader ideas about the purpose of schools?

Why, and how, should school leaders encourage the active teaching of "citizen" as a verb at this particular moment in history?

How can schools provide appropriate opportunities for students to practice personal agency and changemaking?

What's the difference between teaching civics and teaching citizening—and how can schools become more deliberate about including both?
Episode Highlights
"I think the founding of public education, citizenship was a key element. And I remember always wondering, like, what did we mean when we said school was a place where we would create citizens? And are we in fact doing that? Have we ever really done it effectively? And for whom or what, who did we think of as a citizen and what opportunities were available?" (2:19)

"(To be a citizen) is not just to be born in a certain place and inherit rights and privileges, but to live in this practice of self-government. We're trying to live together. We're trying to live together with a lot of difference and we're trying to rule ourselves. Not be ruled by others." (3:08)

"We're taught your power is your vote. And your vote is your voice. And it's partially true, but it's not the whole story." (4:49)

"It's such a basic concept, but educational institutions are not just there to educate the students. Everyone should be learning. And I think if you're the leader of a school, that does not exempt you from learning, and that's true in every domain where there's this kind of structural power." (25:01)
Resource List
Full Transcript
Key Takeaways
About Our Guest

Baratunde Thurston holds space for hard and complex conversations with his blend of humor, wisdom, and compassion. Baratunde is an Emmy-nominated host who has worked for

The Onion, produced for The Daily Show, advised the Obama White House, and wrote The New York Times bestseller How To Be Black. He's the executive producer and host of How To Citizen with Baratunde, which Apple named one of its favorite podcasts of 2020. Baratunde also received the Social Impact Award at the 2021 iHeartRadio Podcast Awards on behalf of How to Citizen with Baratunde. In 2019, he delivered what MSNBC's Brian Williams called "one of the greatest TED talks of all time." Baratunde is unique in his ability to integrate and synthesize themes of race, culture, politics, and technology to explain where our nation is and where we can take it.



Baratunde serves on the boards of

BUILD and the Brooklyn Public Library and lives in Los Angeles, California.

Follow Baratunde on Facebook, Twitter, and Instagram: @baratunde