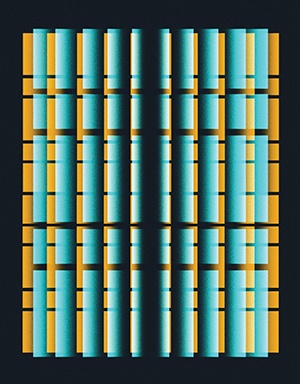 This article appeared as "Upending the Paradigm" in the Summer 2023 issue of Independent School.

Several months ago, I was crossing The Gunston School's (MD) 75-acre riverfront campus with a new board member as part of our multiphase board orientation process. For Gunston trustees, the school's waterfront is a regular and important focus of board discussion and decision-making; 40% of our students participate in rowing and sailing, and all students use the waterfront as part of our innovative environmental education programs.

Yet this new board member—who had been a Gunston parent for more than five years—was not familiar with the part of campus that serves as the primary strategic, educational, and aesthetic differentiator for the school. His kids played lacrosse and soccer, so he'd never needed to spend time at the waterfront, which on our campus is geographically distant from the field sports complex. "Wow," he said, overlooking our dock facilities. "This space is incredible. I've never really spent time here."

Does this story feel familiar? How many times have school leaders been in board meetings where new board members don't have a sense of the school's key strategic priorities? Or where new trustees don't feel like they can contribute because they feel "out of their depth?" Or where time-consuming digressions happen because a new board member needs to be oriented to a long-standing issue on the fly? Or where new board members have no knowledge about the issues and spaces being discussed?

These kinds of questions, combined with feedback and a simple but key insight gleaned from Gunston's annual board self-evaluation—it's impossible to effectively orient new board members with a single 90-minute orientation event—led us to rethink and revamp how we orient our trustees. We started by acknowledging that it takes multiple years for board members to feel comfortable, and if we lean too much on the idea that trustees will gain the necessary knowledge, experience, and confidence by osmosis, we won't be optimizing their experience or setting them up for success. At Gunston, a trustee can serve three terms of three years each—for a total of nine years. If it takes a trustee three or four years to feel oriented enough to find their voice at the trustee table, we will have wasted nearly a third of their board service term as a result of preventable disorientation.

As we emerged from the pandemic, we formalized and implemented a more meaningful and intentional process, rooted in the idea that orientation in an ongoing process, not a one-time event. We still host a formal board orientation session at the outset of a new member's tenure, but it's one piece of a more systemic approach that includes a personalized curriculum for each trustee and incorporates several "modules" (e.g., finance, facilities) designed to systematically develop new board member expertise related to governance best practices, as well as the school's history, facility, strategy, curriculum, and program.
The General Orientation
At the outset of new member board service, the head of school and the governance chair host a 90-minute orientation in the summer. To accommodate vacation and work obligations, we offer two sessions, which has the added benefit of creating smaller sessions that allow for impromptu bonding between individual board members who often don't know each other. For this general orientation, the goals are modest but meaningful—to get everyone on the same page and armed with the same information and perspective about the school and its history.

In rare cases, a new board member arrives with a nuanced understanding of the school's history, but we assume that it is year zero for new members. Few new trustees truly understand our legacy as an all-girls boarding school, or why we became a coed day school, for instance. I open the orientation by presenting a multimedia review and discussion of Gunston's 113-year history. New members typically find this interesting, engaging, and relevant. For current parent board members, whose central frame is their children's experience in the current life of the school, reviewing the school's history helps reinforce the idea that the board's central role is to steward the school from the past, through the present, and into the future. The history lesson ends with a group reading and discussion of the school's current mission, philosophy, and statement of diversity, equity, and inclusion.

The second and meatiest element of the opening orientation session is an introduction to the NAIS Principles of Good Practice (PGPs) for both individual trustees and boards of trustees. We do this in the context of a lengthy discussion of "The Chart," the Rosetta Stone of board orientation. The Chart has been included for decades in the NAIS Trustee Handbook (most recently in the 11th edition, published in 2022), and it is well-known and widely referenced in the school community (see The Chart below).




More than any other resource, we find that The Chart best unlocks the mysterious and sometimes impenetrable concept of "governance" to the uninitiated. Our orientation goal is to emblazon it into the frontal lobe of all new board members, and it is the image I've found most helpful during my 13-year tenure as a head of school—having worked with five board chairs—when issues of board-school boundaries arise.

We then present three case studies—from Gunston's experience and fictional scenarios—to demonstrate how to apply ideas derived from The Chart. These case study discussions are lively, and they show new board members how to navigate the inevitable moments when someone approaches them on the sidelines and says, "Well, you're on the board, so maybe you can help me with…" As new board members learn, the appropriate response in this scenario usually involves a combination of respectful listening, role articulation, deflection, and gentle redirection.

This 90-minute general orientation culminates with lunch and a goody bag that includes the NAIS Trustee Handbook, the most recent NAIS Trendbook, a tumbler, and some school swag. Trustees leave with homework to read the school's strategic plan; diversity, equity, and inclusion (DEI) plan; and environmental strategic plan. Trustees are encouraged to stay after lunch for the most impactful part of our new board orientation curriculum: the campus facilities tromp.
The Campus Tromp
When I became a head of school after having been an upper school head, I was stunned at how much time I spent addressing minute, complex, and consequential issues and decisions related to the campus facilities. As a former English major with shaky lightbulb-installation skills, in no other area was there wider asymmetry between my knowledge of facilities and that of board members. Thanks to working with many different board members over the years, I've learned the finer points of roofing, best-available-technology septic systems, network wireless access points, the Maryland Critical Area laws related to the Chesapeake Bay Watershed, and the budget payoff period for installing LED lighting.

I've come to believe that facilities knowledge development and facilities-related decision-making is the most neglected element of head of school preparation curricula. Facilities decisions typically involve large dollar amounts along with complex technical and zoning dynamics. Once the shovel goes into the ground and the foundation gets poured, a school lives with a facility decision for generations. So as part of the board orientation process, I take every new board member on a campus walk with the director of facilities to explore the nooks and crannies of the campus—everything from the boiler room, to classrooms, to storage spaces, to the end of our pier into the river. Sometimes this occurs the same day as the formal orientation session; other times, if a trustee can't stay longer than the 90 minutes, we schedule it for a later date.

A campus facilities walk serves four important functions. First, it introduces board members to the under-the-hood elements of the school facility that often dominate full board or committee discussions. It also reveals board members' facilities expertise. I've had some facility walks with new trustees where I've been stunned into silence by their level of knowledge; meanwhile, I've often discovered expertise (or connections) that might not have been obvious during the trustee recruitment process. On one walk, for instance, I learned that a new board member who lived on a historic property was an expert on tree health and maintenance, and she eventually identified (and funded) a major restoration project for our historic tree-lined entrance. A facilities walk is also another form of education about the school's past growth, showcases present strengths and challenges, and offers a roadmap of the future.

And there's one more reason why this campus tour is essential: A campus facilities walk is a great trustee-head of school relationship-builder and an ideal and organic activity for relational learning. There's something about the combination of movement, discussion, and exploration that promotes mutual respect and trust. We learn a lot about each other by the observations we make, the stories we share, and the questions we ask. It's a great way to bring life to the diagonal line in The Chart that I like to call "the line of trust, collaboration, and respect." Each year, the board and head must work together to reach consensus decisions where the color of this diagonal line between strategy, operations, and fiduciary responsibility can be, metaphorically, the deepest shade of gray. So, while trust and respect might be on display around the table in board meetings, building a trusting and respectful relationship between the board and head best happens away from the board table.
School Finance 101
While I've never seen a survey on this issue, I would estimate that more than 50% of board members don't feel they have sufficient knowledge to engage confidently in board discussions related to school finances. During such discussions, board members who don't possess financial expertise often silently defer to those who speak with authority in this arena. Indeed, one board member once shared their participation strategy with me: "I figure if [Board Member X] is nodding and OK with it, it must be financially sound."

As a result, we've included a module on school finance as part of our board orientation process, typically during year one, in which our chief financial officer introduces the basics of school budgeting, explains financial aid and net tuition revenue, and provides an overview of the school's endowment, debt profile, and balance sheet. These personalized, individually scheduled, low-volume, there-are-no-dumb-questions tutorials also highlight the importance of philanthropic giving to the school's budget, which can sometimes inspire further generosity in new board members.

The school finance orientation module may not alter the dynamics of a board meeting where a financial professional with 25 years of experience shares a mesmerizing summation of the school's updated endowment strategy, but it does raise the baseline of understanding, especially related to financial sustainability challenges.
Education vs. Orientation
After these initial modules, which board members usually complete before their first year of service, board orientation is ongoing. And it's important to distinguish between trustee education—on important, relevant big-picture topics like artificial intelligence, demographic changes, and student wellness trends (this is usually integrated into regular board meetings)—and trustee orientation, including reorientation for long-serving trustees. Orientation and reorientation is most helpful to those board members who no longer have children in the school or alums whose view of the school is anchored by their experience of the program and culture.

Our main reorientation emphasis occurs during our annual Trustee Day in November. This is an all-day program designed for trustee engagement with the school community. Each year, the governance chair and I choose a rotating topic where a faculty member or administrator reintroduces an element of the program—athletics, DEI, STEM—and then trustees meet with a student panel to ask them questions about their experiences related to this area of school life. We recently revised our athletics and fitness philosophy statement, and this year trustees discussed both the statement and the athletic program with a wide range of students.

We continue to cultivate new board member knowledge during year two of trustee service with a focus on a mastery of the school's major planning documents. We're still working to develop this part of the board orientation process, but now that we've broken free of the paradigm of board orientation as a one-time event, we're sharpening how we can best educate new board members on our major strategic documents.

A moment of insight like that of the longtime Gunston parent who only came to fully understand the school after walking the campus with their trustee hat on is what we are hoping to achieve with our reimagined orientation process. At the end of the day, a well-oriented board is a productive board—one that is capable of navigating an ever-changing education landscape and leading the school into the future.
---
Go Deeper: Trustee Training
Build a better orientation program for your board with the NAIS resources cited in this article: Check out the full NAIS Trustee Series here.