NAIS Trustee Table Podcast

The Trustee Table is an NAIS podcast that ran from 2019-2021. It focused on providing insights and information for trustees, board chairs, and school administrators on critical governance and leadership issues. Each episode included a discussion with an expert in the field on a specific topic or challenge facing independent schools.

Archived episodes of The Trustee Table are still available on iTunes, SoundCloud, Stitcher, and Google Podcasts.

Looking for more NAIS podcasts? Listen to Member Voices for stories from the thoughtful, hard-working individuals who make up the independent school community, and New View EDU to explore the future of schools.

Episode 26: Building Connections–The Board's Role in Community Engagement
In this episode, Reveta Bowers, interim head of The Center for Early Education in Los Angeles, shares her insights on how boards can engage with their communities around critical issues facing independent schools, as well as examples of effective board engagement opportunities from her leadership experience. Bowers served as head of The Center for Early Education for 40 years before retiring in 2016. Before her retirement, for 15 consecutive summers, she was a lead faculty member at the NAIS Institute for New Heads, where she taught more than 700 NAIS heads of school. Upon her retirement from The Center, she began coaching institutional leaders and consulting with for-profit organizations, colleges, school boards, and nonprofits on governance issues and best practices. She returned to The Center on July 1, 2020, as interim head while the school searches for its next leader.

Bowers has served and continues to serve on a number of boards. She was an outside director of The Walt Disney Company from 1993-2003. She has served as board chair of The California Association of Independent Schools, The Educational Records Bureau, and The California Community Foundation. She also served on the Klingenstein Center Advisory Board at Teachers College, the board of trustees of Teachers College, the board of the Coalition for Justice, and as treasurer of the NAIS board. She continues as chair of the board of councilors of the Rossier Graduate School of Education at the University of Southern California, and also on the boards of The Stepping Stones Fund, The Fedco Foundation, and The EE Ford Foundation. She attended USC, where she earned a bachelor of arts in humanities, a master's degree in developmental psychology, and three life teaching credentials.
Related Resources
Episode 25: Data-Driven Marketing–How Schools Can Maximize Their Recruitment Strategy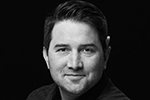 In this episode, Kevin MacNeil, vice president of Metric Marketing, shares insights on admissions and enrollment challenges facing independent schools, how schools can best leverage their advertising dollars, and ways schools can keep prospective and current families engaged. Metric Marketing is a strategic, digitally driven agency that helps independent schools build loyalty and grow enrollment in an increasingly connected world. MacNeil brings more than 10 years of experience in advertising, analytics, and digital marketing. His specialty in helping independent schools grow enrollment has been honed working with private schools across North America for the bulk of his career. He teaches modern digital advertising from a business perspective, not a completely technical one, and works to help marketing teams, admissions teams, heads of school, and boards make effective decisions based on data. He is a business commerce graduate from the University from Manitoba.
Related Resources

Episode 24: Working with Independent School Parents
In this episode, Robert Evans and Michael Thompson, authors of the new NAIS book Hopes and Fears: Working with Today's Independent School Parents, discuss the power dynamics among parents, teachers, and school leaders; the role of the board in parent relations; and how parent board members can serve more effectively.


Evans is a psychologist and school consultant, a former high school and preschool teacher, and a former child and family therapist. He has consulted to more than 1,700 schools, including 700 NAIS schools. He served for nearly 40 years as executive director of the Human Relations Service, a nonprofit mental health agency in Wellesley, Massachusetts. His interests are in leadership, helping schools manage change, improving adult relationships within schools, and crisis intervention.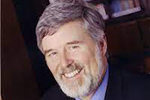 Thompson is a clinical psychologist, author, and school consultant. He has worked in schools for 50 years, starting out as a middle school teacher and later training as a counselor and psychologist. Now the supervising psychologist for the Belmont Hill School (MA), he has worked with more than 700 schools in the U.S., Asia, Africa, Europe, and Central America. In addition, he served as the longtime facilitator for the NAIS Institute for New Heads and later for the Academy of International School Heads. He has also served on the board of the American Camp Association.
Related Resources
Episode 23: Prioritizing Health and Well-Being as a School Leader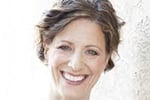 In this episode, Eleonora Bartoli, a licensed psychologist specializing in trauma, resilience-building, and multicultural/social justice counseling, examines what it means to be a trauma-informed school, how the notion of resiliency has shifted during the pandemic, and why school leaders must make their own health and well-being a priority. Bartoli is also a consultant supporting individuals and institutions implement their diversity, equity, and social justice missions. She earned her Ph.D. in psychology (human development/mental health research from the University of Chicago in 2001. Throughout her career, Bartoli has held leadership positions in professional organizations at the state and national levels. She has presented at numerous conferences and is the author of a number of publications focused on multicultural counseling competence, white racial socialization, and the integration of social justice principles in evidence-based counseling practices. In all her work, Bartoli integrates an understanding of brain functioning and neuroscience, focusing on how it informs symptom development as well as healing and resilience-building strategies.
Related Resources
More by Eleonora Bartoli

Episode 22: Enrollment Management in 2021–Key Trends for Independent Schools
In this episode, Heather Hoerle, executive director and chief executive officer of The Enrollment Management Association, shares her observations on how the pandemic has affected independent school enrollment trends and what disruptors heads and boards should anticipate in the future. A thought leader in enrollment management, Hoerle led the charge for the professionalization of the admission and enrollment professional, demanding that industry colleagues mobilize to re-position the work of enrollment management as both strategic and foundational to institutional success. Her career began in independent schools as an administrator, student advisor, and teacher. She then embarked on a successful 23-year tenure in leadership roles with The Association of Boarding Schools (TABS) and as a vice president at the National Association of Independent Schools (NAIS).
Related Resources:
Episode 21: Designing the Future–Strategic Conversations for Heads and Trustees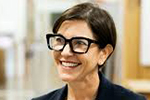 In this episode, Lisa Kay Solomon of Stanford University's Institute for Design explains her role as a futurist, shares why developing a futurist mentality is critical for heads and trustees to support their school communities, and how independent school boards can design and engage in strategic conversations. Solomon is a well-known thought leader in design innovation with a focus on helping leaders learn how to be more creative, flexible, and resilient in the face of constant change. She is the founding Chair of Transformational Practices and Leadership at Singularity University. She coauthored the Wall Street Journal bestseller Moments of Impact: How to Design Strategic Conversations that Accelerate Change, and more recently, Design a Better Business: New Tools, Skills and Mindset for Strategy and Innovation. She is a frequent keynote speaker on innovation, design thinking, and leadership at global conferences and business schools. A passionate educator, Solomon is a "designer in residence" at Stanford University's Institute for Design and has taught at the revolutionary Design MBA program at California College of the Arts.
Related Resources:
More by Lisa Kay Solomon:
Episode 20: Time for a Tuition Reset? Critical Considerations for Independent Schools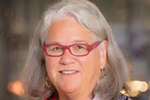 In this episode, Lucie Lapovsky, an economist who consults, writes, and speaks widely on issues related to finance, pricing, strategy, governance, and enrollment management, defines what a tuition reset entails, describes how independent school boards can strategically consider pricing and affordability options, and explains the lessons learned from other schools that have engaged in tuition resetting. A parent of three independent school alumni, Lapovsky has served on the boards of McDonogh School in Baltimore and Packer Collegiate Institute, her alma mater, in New York. She has led an NAIS research effort to produce guidance and recommendations for ways schools can rethink their tuition, tuition-setting strategies, and tuition-discounting approaches, informed by several case studies of independent schools that have recently decided to reset their tuitions. She is the co-editor of three books: Strategic Financial Challenges for Higher Education: How to Achieve Quality, Accountability and Innovation; Roles and Responsibilities of Chief Financial Officers, and The White House Project Report: Benchmarking Women's Leadership. She blogs for Forbes and is the author of more than 200 chapters and articles and is a frequent speaker at major higher education conferences. She received her B.A. degree from Goucher College, and her M.A. and Ph.D. degrees in economics from the University of Maryland at College Park.
Related Resources:
More Articles by Lucie Lapovsky
Episode 19: Civil Discourse During Contentious Times–Why Board Culture Matters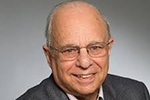 In this episode, Eugene Fram explains the ground rules for civil discourse, why engaging in civil discourse can be difficult for independent school trustees, and how boards can support a culture of civility. Fram is an expert in nonprofit governance, a business consultant, and an award-winning emeritus professor of the Saunders College of Business at the Rochester Institute of Technology. He is the author of seven books, including Policy vs. Paper Clips (2011), which describes a trust-based nonprofit governance model that has been adopted or adapted by thousands of nonprofit organizations, as well as Going For Impact: The Nonprofit Director's Essential Guidebook (2016). He has also published more than 125 articles, including for The Wall Street Journal and Harvard Business Review, and is the author of the blog Nonprofit Management. Over his distinguished career, Fram has served on 12 nonprofit and for-profit boards, holding several leadership positions including board chair.
Related Resources:
Episode 18: Good Governance from the Head's Perspective–Insights from Dr. Scott Erickson
In this crossover episode from NAIS Member Voices, Scott Erickson, head of Phillips Brooks School (CA), discusses how he employs effective governance practices, how he addresses communication gaps with his school and board, and how he uses his training as an ordained minister in his leadership. Erickson has been head at Phillips Brooks School since 2011. During his tenure, he positioned PBS to initiate its first comprehensive capital campaign to invest in faculty with creative solutions for talent retention, establish an innovative Invention Program, and build a community center. He has also focused on expanding parent education, optimizing community relationships, and partnering with the board to strengthen the school's financial position. A frequent speaker at workshops and conferences, Erickson serves on the board of directors at Common Sense Media as well as the advisory boards for Independent School Management and Art & Science Group. He began his independent school career as a teacher, chaplain, and humanities department chair at St. Paul's School, a coeducational boarding school in New Hampshire. An Iowa native, his undergraduate degree is in music, and he holds a doctorate from Uppsala University in Sweden, where he lived for six years.
Related Resources:
Episode 17: Actionable Assessment–Improving Board Performance Through Evaluation and Accountability
In this episode, Anne Stavney, head of The Blake School in Minneapolis, describes her board's evaluation process, how she supports a culture of assessment and accountability in the boardroom, and how trustees can use data to improve board performance. Since joining Blake in 2012, Dr. Stavney led the school in a successful 80M comprehensive campaign to fund student financial assistance, faculty professional development and facility renovations. Under her leadership, Blake has developed a global immersion program and a computer science program and has significantly revised the school's world languages, literacy, mathematics, and humanities curricula. She has also led her board in the design of several self-assessment tools to support accountability and improve performance. Before joining Blake, Dr. Stavney served as Assistant Head of School and Middle School Director at her ​alma mater​, Lakeside School in Seattle. She holds a B.A. in Government from Smith College and a B.A., M.A., and Ph.D. from the University of Washington. Dr. Stavney serves on multiple boards including the Independent Schools Experiential Education Network (ISEEN) and the Children's Theatre Company of Minnesota.
Related Resources:

Episode 16: Reducing Bias in the Head Search Process–Recommendations for Independent School Boards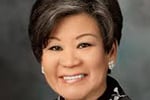 In this episode, Doreen Oleson, co-author of the NAIS Head Search Handbook and search consultant for RG-175, explores why diversity is a critical component to a successful head search. She shares how search committees can help ensure a diverse candidate pool, how bias manifests in the search process, and ways trustees can recognize and overcome their own inherent biases. Dr. Oleson served Saint Mark's School, an Episcopal Parish Day School in Altadena, CA as head of school for twenty-five years and retired in June, 2015. Prior to her appointment in 1990, she was Assistant Vice-President at Pepperdine University, Malibu, CA and also taught in the public schools in Hawaii and California. She served as the president of the governing board of the National Association of Episcopal Schools, was trustee of the National Association of Independent Schools, was president of the California Association of Independent Schools' board of directors, served on the National Commission on Accreditation, was chair of the Commission on Schools for the Episcopal Diocese of Los Angeles and was a field instructor at the Klingenstein Center, Teachers College. Dr. Oleson currently coaches aspiring school leaders and belongs to organizations and boards which support education and community service learning.
Related Resources:

Episode 15: COVID-19 Generative Governance—Board Guidelines from Richard Chait
In this timely episode for trustees and heads of school, Richard Chait highlights how boards can govern more effectively during times of crisis, the importance of the head of school/board partnership, and practical ways boards can work more generatively while balancing the short- and long-term needs of the school. Chait is Professor of Education, Emeritus, at the Harvard Graduate School of Education. He has studied nonprofit governance for more than 35 years and co-authored the seminal book Governance as Leadership: Reframing the Work of Nonprofit Boards, as well as Improving the Performance of Governing Boards and The Effective Board of Trustees. Chait has served as a member of the board of directors of BoardSource and as a trustee on the executive committees of Goucher College, Maryville College, and, most recently, Wheaton College. He has provided consultation to the boards and executives of more than 100 nonprofit organizations, particularly in education and the arts. Before joining the faculty at Harvard, he was a professor at the University of Maryland and at Case Western Reserve University and was formerly associate provost at Pennsylvania State University.
Related Resources:
Episode 14: The Art of Generative Thinking: How Boards Can Pivot from Crisis Management to Innovation
In this episode, Jeffrey Gold takes listeners through his decision-making process at the start of the pandemic, how boards can utilize breakout and generative thinking to achieve both short- and long-term objectives, and generative questions boards should consider as they innovate for the future. Gold is the chancellor of the University of Nebraska Medical Center, vice president of the University of Nebraska system, and chair of the board of UNMC's principal clinical care academic health system partner, Nebraska Medicine. In April 2017, Gold was also named chancellor of the University of Nebraska at Omaha, the state's public metropolitan university. He holds a health professions academic appointment at the rank of professor in the UNMC College of Medicine, as well as in the College of Public Health, where his research interests in population health are concentrated. Gold's national leadership is extensive and has included more than 50 national professional committees and more than 100 national organizations, volunteer boards, government/public health councils, and industry. Gold has also served in numerous roles on governing boards and as the elected leader of regional and national professional, accreditation and advocacy organizations in the educational, research, and clinical care delivery sectors.
Related Resources:
Episode 13: The Core of Board Leadership: Establishing an Ethical Framework for Decision-Making
In this timely episode, Ann Skeet, senior director of leadership ethics at the Markkula Center for Applied Ethics at Santa Clara University, shares models of ethical leadership practices, the ways boards can seek resolution to ethical challenges, and how trustees can prepare for ethical decision-making in times of crisis. In her role at the Markkula Center, Skeet guides programs in leadership, business, and social sector ethics. She researches, writes, and speaks about the ethical dilemmas of leaders, corporate culture, and the ethical challenges of governance. In addition, she works with board directors, CEOs, and C-suite executives to shape and reinforce organizational cultures that encourage ethical outcomes. She writes about issues facing leaders in across sectors regularly for her blog, Benison: The Practice of Ethical Leadership and for other media outlets such as Marketwatch, San Francisco Chronicle, San Jose Mercury News, Recode, and CEO Magazine. She is a magna cum laude graduate of Bucknell University and holds a master of business administration degree from Harvard Business School.

Related Resources:

Episode 12: Fundraising Fundamentals—The Trustee's Role in Philanthropy
In this episode, Dave Sternberg explains the biggest misconceptions trustees have about fundraising, how they can become more comfortable in their fundraising role, and ways to build and sustain donor relationships. Sternberg has been a fundraising professional since obtaining his B.A. degree from The Ohio State University. He is a faculty member at The Lilly School of Philanthropy at Indiana University's Fund Raising School, where he teaches courses such as Building the Annual Fund and Marketing for Fundraising. He is also a senior governance consultant for BoardSource. In 1996, he founded Loring, Sternberg and Associates providing fundraising counsel to educational foundations, social service organizations, higher education, and membership organizations. In 2008, he authored the second and third edition of Fearless Fundraising for Nonprofit Boards, a publication for BoardSource and a best seller since its publication.
Related Resources

Episode 11: Digging into Diversity—Essential Practices for Good Governance
In this episode, Shirley Davis, president and CEO of SDS Global Enterprises, Inc., explores how boards can recruit and onboard diverse trustees, the impact of diversity on board culture, and how to manage conflicts that may arise from embracing diverse perspectives. Davis is the former Global Head of Diversity, Inclusion and Workplace Strategies for the Society for Human Resource Management (SHRM). She has also been a featured expert on NBC's The Today Show, USA Today, National Public Radio, The Wall Street Journal, Essence Magazine, Black Enterprise Magazine, The Washington Post, and Inclusion Magazine. Davis is an experienced HR and diversity and inclusion thought leader, a senior executive, a certified leadership coach, and a former chief diversity and inclusion officer for several major Fortune 100 companies.
Related Resources
Episode 10: Flipping the Strategic Plan on its Side: An Approach that Puts Students First
In this episode, Romayne Levee, school founder and Director of Education Strategy at Mission Minded, inspires trustees to set a new bar for their next strategic plan: one that is student-outcomes focused rather than school-operations focused. For 20 years, Levee has been professionally and personally fulfilled working among schools and colleges that challenge the status quo by innovating teaching and learning, diversifying their communities, affording life-changing paths to under-resourced students, and empowering young women to take their seat at the table. As the founder of an independent high school, she knows all too well the labor of love it takes to stoke the flame of an educational institution. She sat on the board of Vistamar School for 12 years as founding board chair, and currently sits on the board of Lewis & Clark College in Portland, Oregon. She is a graduate of UCLA with a degree in political science.
Related Resources

Episode 9: Leveraging Emotional Intelligence in the Boardroom: Insights for Heads and Trustees
In this episode, Marc Brackett, founding director of the Yale Center for Emotional Intelligence and professor in the Child Study Center at Yale, discusses how his research on emotional intelligence can inform strategic planning, the head of school/board chair relationship, and board culture. Brackett has published more than 125 articles and is the recipient of numerous awards. He is the lead developer of RULER, an evidence-based approach to social-emotional learning that has been adopted by over 1,000 public, charter, and private schools across the United States and other countries. He is also a distinguished scientist on the National Commission on Social, Emotional, and Academic Development and on the board of directors for the Collaborative for Academic, Social, and Emotional Learning (CASEL). His latest book, Permission to Feel: Unlocking the Power of Emotions to Help Our Kids, Ourselves, and Our Society Thrive, was published September 3.
Related Resources

Episode 8: Limitless Mind: A Conversation with Dr. Jo Boaler
In an episode that will further educate heads and trustees about the latest developments in teaching and learning, Jo Boaler discusses her research into unlocking learning potential at any age. Boaler is a professor of mathematics education at Stanford University and the co-founder of YouCubed, a website to give teachers, parents, and students the resources they need to excite students about mathematics. She is an elected fellow of the Royal Society of Arts (Great Britain) and a former president of the International Organization for Women and Mathematics Education (IOWME). She wrote the first Massive Open Online Course (MOOC) on mathematics teaching and learning and is the author of 11 books and numerous research articles. Boaler recently was named by the BBC as one of the eight educators changing the face of education. Her latest book, Limitless Mind: Learn, Lead and Live Without Barriers, was released on September 3.
Related Resources
Episode 7: Mastering Crisis Management: How to Stay Ahead of the Curve
In this episode, Jim Hulbert, a partner and lawyer at the Jane Group, shares his expertise on crisis management, including the major issues facing independent schools today and how heads and boards can approach crisis communication effectively. When a school is in crisis, Hulbert works closely with the board, often onsite, to develop communications strategies and protocols. He also trains school leadership in crisis management including sexual misconduct issues and other highly sensitive matters. Hulbert is a frequent presenter at NAIS, TABS, NAIS-TABS legal symposiums, and numerous regional conferences. In addition, he is a lead presenter on child protection for the Council of International Schools, a consortium of over 600 international schools throughout the world. He graduated from Culver Academies (IN). He was a Morehead-Cain Scholar at the University of North Carolina, Chapel Hill, and graduated magna cum laude, Phi Beta Kappa, with a degree in American studies. He earned his law degree at Boston College, cum laude.
Related Resources

Episode 6: Building the Future Together: The Board Chair and Head of School Partnership
In this episode, Jack Creeden shares how board chairs and school heads can partner effectively around critical issues such as promoting a positive board culture, onboarding new trustees, and engaging in the head of school's evaluation. Creeden is a longtime independent school leader who has written and spoken extensively on governance, strategic planning, and the relationship between the board chair and head of school. He has served as head of Fountain Valley School (CO), Providence Day School (NC), and Chadwick School (CA). An expert on crosscultural competency and the intersection between global studies and diversity initiatives, he was also president of School Year Abroad. There he was responsible for the leadership and administration of the program's four schools in China, France, Italy, and Spain. Early in his career, he held administrative positions at the University of Wisconsin-Madison and Rutgers University. He chaired the NAIS Board of Trustees and was a member of the National Commission on Accreditation. Most recently, he authored the soon-to-be-released NAIS Board Chair Handbook. He has an undergraduate degree from the College of the Holy Cross and his master's and doctorate from the University of Wisconsin-Madison.
Related Resources:

Episode 5: Behind Closed Doors: Unlocking the Board Executive Session

In this episode, Cathy Trower provides behind-the-scenes insights of what happens during a board executive session, who on the board should be involved, and how the board chair and head of school can navigate this often complex governance issue. For more than 20 years, Trower has provided governance consulting services to nonprofit organizations including colleges and universities, hospitals and health care systems, independent schools, foundations, and community service organizations. She has been invited to speak about governance at numerous conferences, institutes, webinars, and meetings nationwide. Trower was co-founder of the Collaborative on Academic Careers in Higher Education (COACHE) at the Harvard Graduate School of Education and most recently served there as a senior research associate and research director. She has studied nonprofit board governance and faculty employment issues, policies, and practices since 1996. In November 2013, she transitioned fully to governance consulting and research, and is the president and a principal of Trower and Trower, Inc. Trower is also chair of the BoardSource board of directors, and vice chair and governance committee chair of the RiverWoods board of trustees.
Related Resources:

Episode 4: Unpacking Board Culture: The Good, the Bad, and the Undiscussables

In this episode, David Brazer of Stanford University discusses why board culture is critical to success, the impact of board culture on schools and communities, and steps trustees can take to support and maintain a positive board culture. Brazer is an associate professor at Stanford and began his tenure as the faculty director for leadership degree programs in 2013. In addition to leading the Policy, Organization, and Leadership Studies MA, and joint degrees with the graduate school of business, the public policy program, and the law school for the past five years, he has taught courses focused on leadership theory, research, and practice. He has published case studies on strategic decision-making, and his 15-year career as a K-12 educator spans middle and high school teaching in an independent school in Michigan and public high school administration in California. His newest book, Leading Schools to Learn, Grow, and Thrive: Using Theory to Strengthen Practice, was published in January 2019. Most recently, he has been working with TeachFX, a company focused on assessing student engagement.

Related Resources:

Episode 3: Sailing the Legal High Seas – What Every Trustee Needs to Know

In this episode, Debra Wilson, NAIS General Counsel, discusses some of the common legal issues trustees may face while serving on independent school boards, such as conflicts of interest, confidentiality, risk management, and head compensation and evaluation. In her role at NAIS, Wilson directs the organization's government relations work, reviews and analyzes federal regulations and legislation, tracks legal trends, and coordinates independent school advocacy at the federal level. Her contributions to the independent school world are innumerable; she is an authority on legal issues related to independent schools, writes advisories, offers general legal information for schools, presents to school leaders around the country, coordinates amicus briefs on cases of industry importance, and refers schools to counsel as needed. She will leave NAIS at the end of April to serve as the next president of the Southern Association of Independent Schools (SAIS) and was recently awarded the NBOA Sarah Daignault Outstanding Support of Independent Schools Award.
Related Resources:

Episode 2: Leading Change with the Trustee Trifecta: Strategy, Change Theory, and Accountability

In this episode, Scott Bauer, professor and associate dean for advanced education and doctoral programs in the School of Education and Human Development at the University of Colorado Denver, discusses how boards can think about planned change more strategically using research-based practices, the critical questions boards should consider before instituting change, and how to avoid common pitfalls during implementation. Before joining the faculty in SEHD, Bauer was professor and director of the education leadership division in the College of Education and Human Development, George Mason University, a faculty member of the University of New Orleans, and research director of the School Leadership Center of Greater New Orleans. Over the past several years, he has served as developer and lead faculty for NAIS's School Leadership Team Experience institute. His newest book (with David Brazer and Bob Johnson), Leading Schools to Learn, Grow, and Thrive: Using Theory to Strengthen Practice, was published in January 2019.

Related Resources:
Episode 1: The Effective Trustee: What Knowledge, Skills, and Dispositions Do You Need to Lead?
Barbara Aaron Rosston is a strategic consultant for independent schools and nonprofit organizations. She has spent more than 20 years as a trustee of independent schools, including serving as board chair at Keys School and Castilleja School in Palo Alto, CA. She was instrumental in leading both schools through strategic planning processes and campus expansions. She serves on a variety of nonprofit boards including Challenge Success and the San Francisco-Marin Food Bank. She previously worked as an attorney and a linguist for the U.S. government. She is a graduate of Vassar College and the University of San Francisco School of Law.

Related Resources: